Demonstrations
Jerry has done several painting demonstrations for local art groups, focusing on oil painting techniques, colour theory and aerial perspective in the landscape.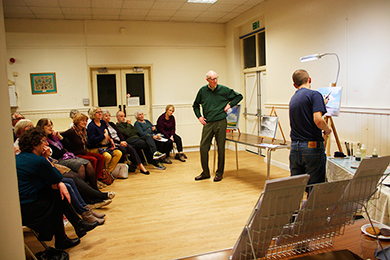 Demonstrations can fit in with a regular meeting of a group and last around two hours.
If you belong to an art group and would like to book a demonstration, please get in touch for more details.